"It still shocks me the sheer number of people who don't know that buildings contribute 40% to global carbon emissions."
Sandeep Ahuja, 28, Co-founder and CEO of Cove.Tool and recent winner of the Forbes 30 Under 30 – Energy 2020 award, is making it her mission to address this issue – one office building at a time.The prestigious award places Ms Ahuja in the top 30 entrepreneurs working in the energy sector aged 30 or under in the US and Canada. 
Reacting to the news she had won, Ms Ahuja said, "It was super exciting. It's fantastic to get the word out and for thousands of people to hear about the impact that we're trying to make with Cove.Tool."
One of the first organisations to sign up to the UN Science-Policy-Business Forum's Green Technology Startup Initiative (GTSI), Cove.Tool is using advanced computer modelling and machine learning to increase the efficiency and reduce the carbon footprint of commercial buildings. 
Since launching in 2017, the software company has saved an estimated 2 million tonnes of CO2  emissions.
A recent report by Global Alliance for Buildings and Construction shows that CO2 emissions from the world's buildings and their construction have remained 'stubbornly' stable in recent years and that if current trends continue energy demands for this sector could rise by 50 per cent by 2060, thus seriously jeopardizing the Paris Agreement targets.
Although driven by a strong moral passion to tackle climate change, Ms Ahuja and fellow Co-founder, Patrick Chopson, realize that the architects and construction companies they work with, as important players in a profit making industry, often have to prioritize cost saving over energy saving. 
"No one has unlimited budgets to spend on green building design, so we still have to make things affordable and that's exactly what Cove.Tool does. The easier we make it to build sustainable and green energy efficient buildings the better", Ms Ahuja explained.
Ensuring policy at the national and local scales incentivize green building innovation is an important enabling factor for the transition to sustainable living and working spaces. 
"Policy pushes people to do the right thing. It really takes a philanthropic outlook on the world to do the right thing. Most developers can't afford to be philanthropic and they keep building whatever's cheapest unless energy regulations make them rethink and adopt the cheapest thing to conform to new standards", said Ms Ahuja.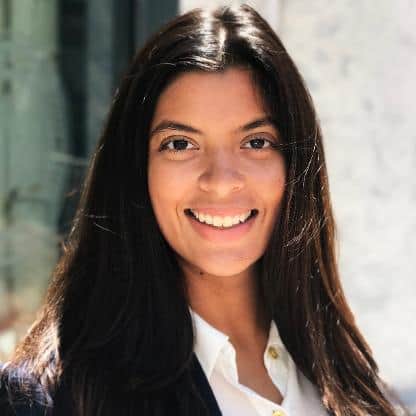 Much more needs to be done by governments in this space, with UNEP's most recent Global Environment Outlook report calling for improved policy approaches on building standards, labelling and rating systems, land-use planning, tax incentives, financing, voluntary commitments, awareness and education.
In March 2019, Ms Ahuja presented at the Forum's Green Tech Startup Marathon in Nairobi to pitch Cove.Tool to a panel of business and sustainability experts, along with 8 other innovative start-ups. This is one example of the multiple opportunities the Forum's GTSI provides small companies and entrepreneurs to help expand and grow their operations. 
The 15 companies currently involved in the Initiative, representing various green-tech sectors, gain unique access to a diverse business network and contribute towards international policy development through the UN Environment Assembly – the world's most powerful and influential decision making body on the environment.
Ms Ahuja, together with the two Co-founders of Triton Foodworks, who featured on the 2019 Forbes 30 Under 30 Asia list for their innovative precision farming company in India, brings the total to three Forbes 30 Under 30 winners featured in the Green Technology Startup Initiative.
"Without this Forum I genuinely wouldn't have any idea how to interact and share our learning's with the UN because they seem too large and distant. The Forum opens those channels of communication to make the UN a little bit more accessible which I find really exciting", said Ms Ahuja.
For people to live and work in sustainable homes and offices cross-sector collaboration at all scales is essential. Progressive and ambitious policies, significant investment and technological solutions are all urgently needed. At the helm of Cove.Tool, Ms Ahuja is at the forefront of the latter. 
Together with the exposure provided by the recent Forbes 30 Under 30 award and the networking value and political influence of the Green Technology Startup Initiative, Cove.Tool is bridging cross-sector gaps and laying solid foundations towards a greener built environment.
Watch Ms Ahuja pitch the work of Cove.Tool during The Forum's Green Tech Startup Marathon in March 2019: 
For more information about our Green Technology Startup Initiative and membership enquiries, please contact forum@un-spbf.org
Header Image by David Yu from Pexels